Pod for MINI Plus
MINI Plus uses cotton pods, each MINI Plus 1+2 set ships 2 pods(3ml + 3ml), which is not compatible with MINI
The MINI Plus cotton pod nicotine% = 3%
Images
Banana Milk
Cotton
Cotton Pod

Massive Clouds

The new wick structure significantly increases vape cloud size and density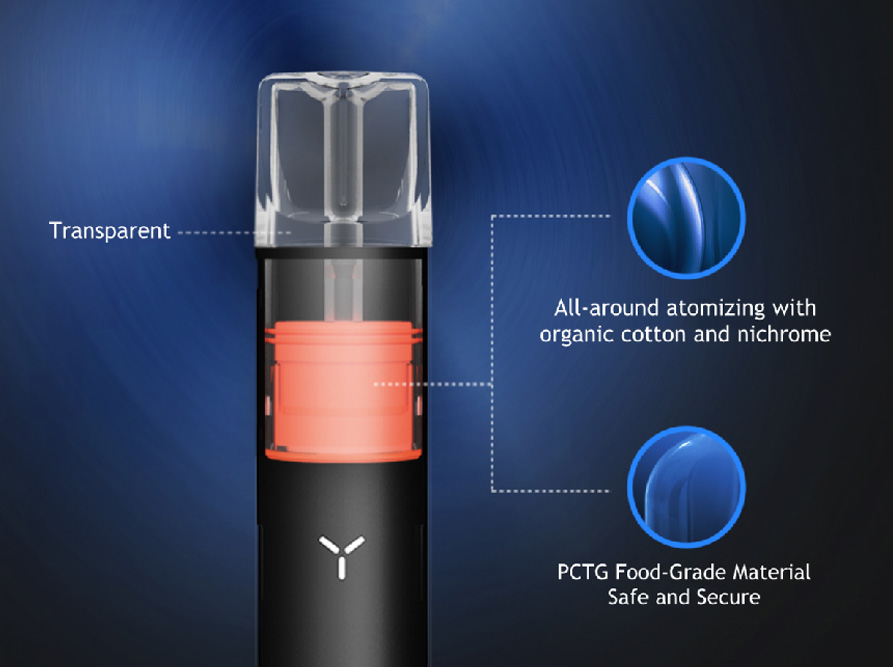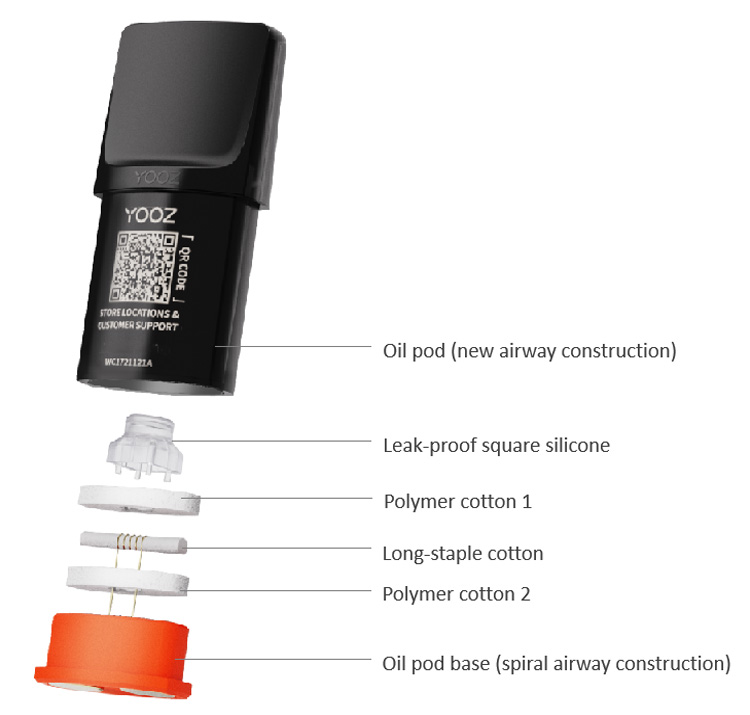 Sandwich oil-guiding structure
The adaptive sandwich oil guide structure and spiral air channel structure ensure a steady oil flow to heating elements and eradicate spitting oil and over heating issues. Utilizing the latest oil locking materials, YOOZ has eliminated oil leakage. YOOZ e-cigarettes can withstand long periods of negative pressure.
Upgraded silicone seals
The lower silicone seal obscures as little product information as possible, making it easier for users to quickly scan the code or read pod information. New logos on both the upper and lower silicone seals improve brand recognition. Translucent silicone seal designs enhance the perceived product value.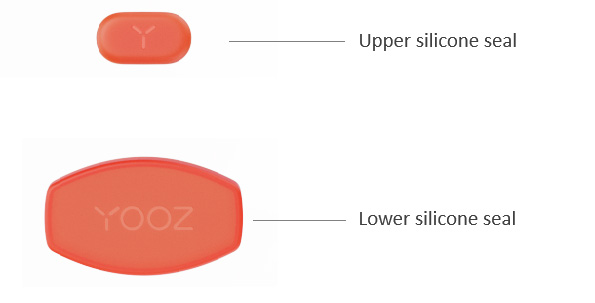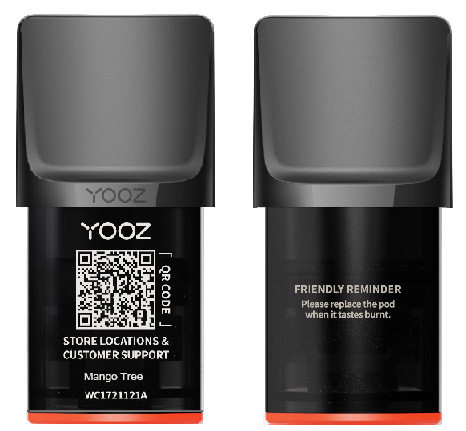 Industry Design
Taking YOOZ's existing U-shaped product designs as the foundation, the new series confidently displays even more striking and confident design lines, as well as a prominent YOOZ logo to further strengthen brand recognition. At the base of each pod is a colored strip which uses YOOZ's official brand color to increase brand and product recognition. A friendly reminder of when to replace pods is added to the back of each pod.
FAQ
Problem still unsolved?
Contact us: Mon-Fri 10:00~19:00 (GMT+8)
email: support@yooz.com